Over on the Monthly Stitch is a super fun challenge for April that I am taking part in:
Miss Bossy is back for April! She knows that I have way too much fabric and way too many patterns that I need to use up so she's being quite Bossy about me using them up.
The objective is for me to post a poll on my blog and have my readers vote to choose what I make. I'll keep the poll open for a week and then snip snip… I'm cutting into my fabric! YIKES! But I better.
It's pretty close to summer so all of my choices are based on that. I paired the fabric with a pattern that I haven't used but thought would work really well with it.
1. Pink dot cotton & Designer Stitch Pippa wrap dress
I have 4 yards of this lovely cotton that are begging to be made into the Pippa dress. I got the pattern as part of my Indie pattern month prize last summer and haven't made anything with it yet. The fabric was found at the thrift store. I am also excited about those flutter sleeves since they mean minimal sleeve fitting. I will be focused on making sure the wrap is appropriate for work, though. A muslin will definitely be needed to check that but the project seems pretty easy.
2. Tropical Rayon fabric & McCall's 7624
I will need to do an FBA on this McCall's pattern and possibly size up, but the sleeves for sure have enough ease in them for me not to worry about them too much (I really hate fitting sleeves lol). The only thing I will have to look out for is them perhaps revealing my bra on the side. I will also use a coral rayon I have for the contrast in the bands at the waist, neck and sleeves.
3. White Crepe Suiting/Coral Satin lining & Simplicity 2340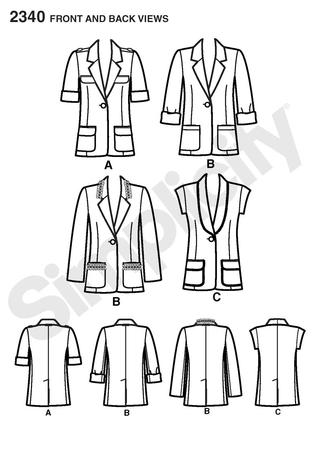 Simplicity 2340 is out of print, but I love it. View B has been on my list for a while using this white crepe/coral satin lining and I have just been putting it off and putting it off. I hate sleeve fitting and doing an FBA. Ughhhhhh. But maybe Miss Bossy will make me do it. It might not be done for the end of April though since it involves more complex fitting and sewing than the other two choices.
Vote now!