It's been a rough time for me from my last post in August. My migraines got way way worse causing me to take medical leave from work at the beginning of October. October was probably the toughest month for me because my symptoms got worse. My physiotherapist described some of the cognitive effects of this as concussion like, which makes a lot of sense to me. I haven't been able to retain much or concentrate for several months. Screens in particular have been really awful. Hence, no blog posts. But then earlier this month, things started turning around. I am still not doing a 100% but well enough to write blogs and sew a bit more than before. From August to October, I wasn't able to sew and mainly focused on recovery. A few posts will be catching up on posts from things I made before I started my medical leave. This is one.
My mental health was not in a good state either. With chronic pain, the symptoms are entwined with mental health so my depression and anxiety increased. I definitely should have gone on leave a bit sooner for those reasons. It's tough to gauge how bad things have gotten when you are in the middle of it all. As soon as I was on leave, I knew it was the right decision. Mentally, I was super anxious and barely sleeping. As soon as I was on leave, I slept a lot. It's a huge sign of exhaustion when you can't get out of bed due to fatigue.
Some really huge positives have come out of this:
My medical team is finally all on board to help me and finally understand how sick I am.
I now have effective meds for migraine prevention and migraine rescues.
I have a physiotherapist that will help with my neck issues causing the migraines.
I am in a chronic pain management program (this wasn't possible previously due to scheduling around work issues).
I went for a sleep study to rule out issues with sleep apnea that may be bringing on migraines and middle of the night asthma attacks.
I was able to get an optometrist appointment to update my glasses prescription and rule out vision issues that may be causing the migraines.
I feel really good about it all. Financially things are tough (medical leave is just a portion of my salary), but there is a real possibility of not missing as much time due to migraines and that means not having a reduced pay cheque since we are only paid for 10 sick days. I made it to 10 sick days in early March.
In other news:
I also got the chance to record an episode of the Love to Sew podcast! You can check it out here. It was released the end of October (recorded the beginning of September). I misspoke some and forgot some but overall I feel pretty good about the episode.
In the summer, Sew Enabled was launched. We are a team of sewists (Abi, Melly, Tasha and me) who have chronic illnesses and disabilities. We will be a resource for the community for patterns, businesses, tools, tutorials, methods, etc to help disabled and chronically ill sewists. We've just started out, but keep watching that space as we grow.
The new Minerva site was launched and it has a great social media feature where you have a profile and can post your projects and follow other makers. Check out my profile here. Disclaimer: I do get free fabric in exchange for posts from Minerva but I think it's pretty neat.
Now on to Seamwork Jo!!
Disclaimer: I look damn cute. Please put down pillows to soften your fainting from the cuteness overload.
The Seamwork Jo has been on my list for a while. But I haven't been feeling dresses at all lately. Since I work from home and have been trying out a lot of pant styles and finally found patterns that work for me there, I just haven't wanted to wear dresses at all. Give me a cute shirt and comfy pants these days! 2013 Andie would be shocked I say. Speaking of 2013 Andie, yesterday was my 7 year anniversary with this blog on WordPress. ❤ Technically, I started blogging in 2012, but moved to WordPress from Blogspot in 2013. I moved over most of the posts from the other site. It's kind of neat to have kept this up for that long! Back to Jo.
The Seamwork Jo is a loose fitting dress with a yoke and gathering under the yoke at the front and back. I saw a few version where people shortened the pattern to shirt length and I knew I needed to make it as a shirt. It has short cut-on sleeves and sleeve bands. I shortened the dress to shirt length. When I tried on the shirt before hemming it, though, I discovered that I needed to shorten it again by 4 more inches to get the right look I was going for.
Other than shortening to a shirt, I made no pattern modifications.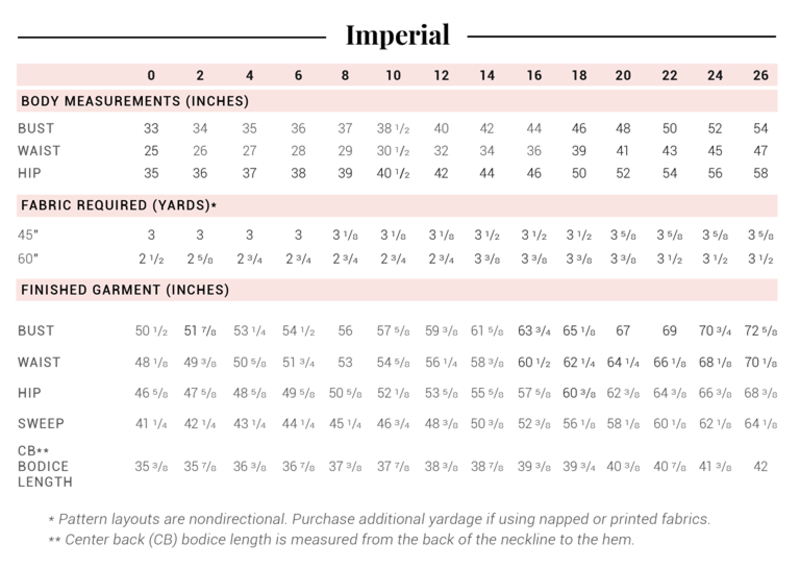 Based on my measurements, I chose a size 24. I'm actually between sizes in Seamwork now with a 51 inch bust. My waist measurement is also 47 inches, above what the pattern calls for, but looking at the finished measurements, I knew that wouldn't be an issue due to the loose fit.
The result is a very cute casual shirt. I absolutely love the collar and the button placket. I didn't follow the instructions for how to finish the bottom of the placket, though. I prefer a method that encloses the bottom rather than leaving raw seams.
The fabric I used is a mystery! It looks like it is single gauze with a brushed feeling on the wrong side. The pattern is little balloons so I am thinking it's some type of baby fabric but it's such a soft and lovely shirt fabric. Not too see-through either.
I have been wearing it a lot since making it last month and just love it. The softness of the fabric and the fit are great even on high-pain days, which I have been having a lot of lately along with migraines.
I paired the Jo here with my mint Muna and Broad Sculthorpe pants. It's such a cute outfit and I love it a lot.
TL:DR Review
Pattern: Seamwork Jo
Pros: Pretty good size range. I do think the standard should be up to 60 inch hip or bust, but 58 is close. I would love for Seamwork to have a couple more sizes in the high end, though. It's boxy and that collar/placket is so lovely.
Cons: I didn't love the method the instructions list for finishing the bottom of the placket so I went my own way with that.
Make again?: 100% have already made a second one just yesterday. LOL.